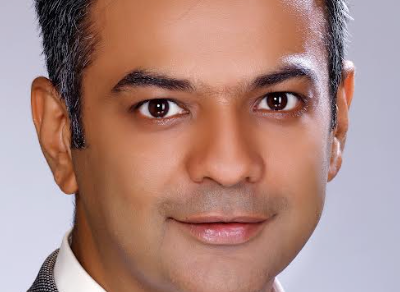 Shahid Akhter, editor, ETHealthworld, spoke to Siddharth Gandhi, COO Asia Pacific, 1Kosmos, to figure out the challenges posed by the increasing incidents of cyberattacks in the Indian healthcare industry.
The need for cybersecurity in Indian healthcare system today
Cybersecurity has been critical for the healthcare industry for several years. However, several characteristics make it uniquely vital for the healthcare system in India. Currently, India is experiencing a significant shift towards digitization in healthcare services. The government has launched several initiatives, such as the Digital India campaign and the Aadhaar system (an electronic health records system), to modernise and streamline the patient experience.
This increasing shift towards digitization benefits users and service providers alike. However, it also introduces the risk of cyberattacks. As new systems continue to be brought online, securing these systems against bad actors is becoming increasingly important. The vast amounts of data processed by the Indian healthcare system also make it an attractive target for cybercriminals. This data can be stolen, sold on the dark web, or exploited for other criminal acts. Ransomware attacks can cut off access to this data, endangering patients and disrupting critical healthcare services. Moreover, the healthcare system in India must also comply with data protection and privacy regulations. These regulations include the Personal Data Protection Bill, the Information Technology Rules, and international standards like the Health Insurance Portability and Accountability Act (HIPAA). Cybersecurity risks that the Indian healthcare system faces
Over the last few years, the Indian healthcare sector has been hit with many major cyberattacks. One of these high-profile attacks was the breach of the fourth largest generic drug manufacturer, Sun Pharmaceuticals. The company was hit with a ransomware attack by a well-known organisation. Fortunately, they could contain the breach before it impacted their core services. However, data was still stolen, and their operations were impacted. News stories were published on the dip in revenue caused by the attack and its ramifications-something no brand wants to see.Another specific risk that impacts the Indian healthcare industry is cybersecurity training. Tools are only helpful if you know how to use them. Organisations must avoid the idea that investing in new software is all that's needed to secure their systems. Instead, training must be at the heart of any cybersecurity programme. Employees of healthcare providers must be trained to ensure that they follow security best practises. Ultimately, the best way to address cybersecurity threats is to use a combination of powerful tools and programmes and solid training to create a robust and resilient organisation.
1Kosmos in cybersecurity
The ultimate goal of cybersecurity is to prevent unauthorised access to sensitive information and ensure its availability for the right users at all times. Cyberattacks, such as ransomware attacks, often occur because of a key compromise in access control. Passwords are usually stored in unsecured locations or accidentally shared through a phishing email. One slight mistake is all it takes for a motivated hacker to gain a foothold and launch their attack. Organisations keep trying to train their employees, but hackers always find new ways to get around these efforts.
The 2-factor authentication (2FA) provided by 1Kosmos BlockID can eliminate these password risks by binding healthcare workers to their validated identities. Instead of trying to remember passwords that are easily compromised, employees can smile into their phone's selfie camera and get access to everything they need to serve patients. 1Kosmos is dedicated to helping organisations in India improve their cybersecurity posture by providing a single, advanced authentication system. Plus, this system is specifically designed to make it easier to comply with data protection laws and access control standards without placing irritating burdens on employees.