How To Use Aadhaar Virtual ID Facility To Link Aadhaar Card To Social Welfare Services
Soon, the residents will not be required to give the Aadhaar card number to the service providers. Instead, Aadhaar holders can get away with the sharing of Virtual ID or VID. The UIDAI (Unique Identification Authority Of India) – the issuer of Aadhaar number as well as Aadhaar card – has explained on microblogging site Twitter as to how
Soon, the residents will not be required to give the Aadhaar card number to the service providers. Instead, Aadhaar holders can get away with the sharing of Virtual ID or VID. The UIDAI (Unique Identification Authority Of India) – the issuer of Aadhaar number as well as Aadhaar card – has explained on microblogging site Twitter as to how an Aadhaar holder can create a Virtual ID – also known as VID – that can work in place of the 12-digit biometric identification number.
This alternative arrangement of creating VID instead of furnishing Aadhaar number was introduced in January this year amid security concerns around Aadhaar card, which had been criticized by a section of populace for allegedly breaching the privacy of citizens. Aadhaar system records all biometric – through iris and fingerprint scans – and personal details of card holders such as mobile phone number, residence address etc. And linking social benefit services and financial services to the Aadhaar is perceived by them as equivalent to sharing of these details with the private agencies, a charge that the UIDAI has denied, time and again.
UIDAI had announced the VID service in January and has already rolled it out on the official website of UIDAI under the section of Aadhaar services, however, the service providers will launch it mandatorily from June 1.
"Soon, service providers will start accepting VID in place of Aadhaar number. Generate your VID," UIDAI said on Twitter.
However, the UIDAI highlighted that sending of VID would be optional instead of sending the aadhaar card number. So, a resident can choose one of the two: Virtual ID or Aadhaar card number.
On the UIDAI website, the authority has uploaded the entire system of creating the virtual id.
The process is as follows:
As you go to the UIDAI website link, you will be prompted to key in your aadhaar card number. Afterwards, you need to feed your security code. Following this, you will receive the one time password.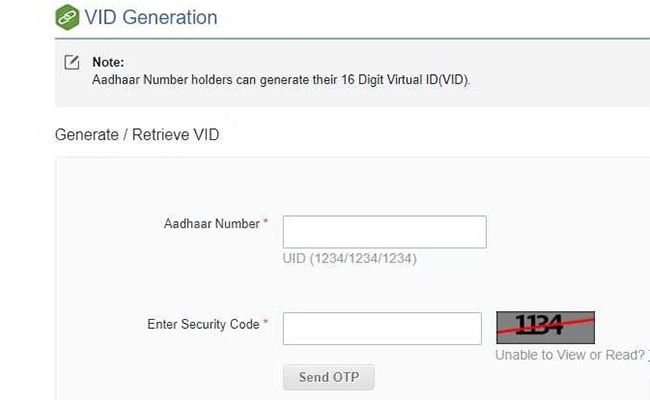 On feeding in the OTP, you can create your virtual ID.
A virtual ID is a 16-digit number.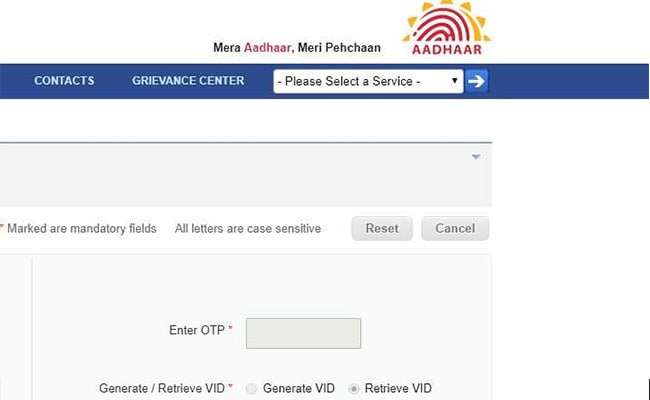 However, for creating the VID, one must make sure that the Aadhaar card number is already linked to the SIM card because the OTP will be sent to your registered mobile phone number.
As a matter of fact, Aadhaar is meant to be linked to various social welfare benefits that include Pradhan Mantri Ujjwala Yojana, and direct benefit transfer (DBT) and various pensions, scholarships and fellowships. Aadhaar is also meant to be linked to the provident fund (PF) account, filing of income tax (I-T) return, opening of a bank account, and PAN card, et al.
It is a different matter that the government's direction of linking Aadhaar to these services has been challenged by 29 petitioners and the same is currently being heard by a five-judge constitutional bench that is headed by the Chief Justice of India Dipak Misra.ndtv
From around the web