Amount given to farmers and labourers will boost economy
Amount given to farmers and labourers will boost economy Government is committed to provide relief to all sections in this hour of crisis : CM Shri Chouhan भोपाल : सोमवार, जून 1, 2020, 23:28 IST The Chief Minister Shri Shivraj Singh Chouhan has said that benefits given to farmers and labourers under


Amount given to farmers and labourers will boost economy


Government is committed to provide relief to all sections in this hour of crisis : CM Shri Chouhan


भोपाल : सोमवार, जून 1, 2020, 23:28 IST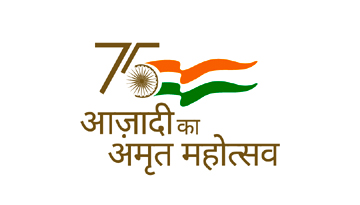 The Chief Minister Shri Shivraj Singh Chouhan has said that benefits given to farmers and labourers under various schemes and works will give enough strength to the economy of the state. Madhya Pradesh Government is committed to provide relief to all the sections of the society. Shri Chouhan believes that as a result of payment made to the farmers against wheat procurement payment of crop insurance scheme, linking laboureres in large number with MNREGA works, implementation Panch Parmeshwar scheme and Rs. 830 crore allocated to cities will help in bringing the economy back on the track. Despite Corona crisis, farmers took advantage of wheat procurement system this year in the state. A big success has been achieved under the best wheat procurement arrangement made by the state government. The Food Corporation of India as per its capacity will take at least one to one and half year of period to supply the wheat procured in the state to others states.
Shri Chouhan sought updated information related to the procurement from the Principal Secretary Food Shri Shivshekhar Shukla through video conferencing today. Shri Shukla informed that till today, 124 lakh MT wheat has been procured from 15 lakh 54 thousand farmers in the state. An amount of Rs. 17 thousand 457 crore has been paid against the procurement to 13 lakh 05 thousand farmers. This include farmers of small and medium category. An estimated amount of Rs. 23 thousand crore has to be paid to the farmers this year.
The Chief Minister directed that work for payment to the farmers against the procured wheat should also be finished at the earliest. It was informed in the video conferencing that 110 lakh 40 thousand MT wheat has already been transported in the state. This constitutes 90 percent of the procured wheat. It will be a challenging task for Food Corporation of India too. Complete arrangement has to be made to supply the bumper crop of wheat produced in the state to other needy states. Shri Shukla informed that state has wheat storage equal to 5 thousand railway racks, if we compare wheat capacity of the state with railway racks. It is equivalent to total 6 lakh 25 thousand capacity of trucks.
The Chief Secretary Shri Iqbal Singh Bains, DGP Shri Vivek Johri and other Officers were present at the meeting.


Ashok Manvani
From around the web