Amid continued nervousness in the stock and currency markets, Finance Minister Arun Jaitley on Friday sought to calm the frayed nerves saying investors must keep faith in the "inherent strength" of Indian economy rather than getting swayed by the global headwinds.
He also stressed that the government will soon announce more steps to empower public sector banks to recover bad loans that are hurting their profitability.
Talking to reporters at the Finance Ministry a day after the stock market benchmark Sensex saw a massive 807-point plunge and rupee hit its 29-month low, Jaitley said the government will continue to pursue policies to support growth amid the global slowdown.
On Friday, the Ministry of Finance in its Twitter handle tweeted tweets of FM:
FM : Problem must not be exaggerated.Inherent strength of Indian markets must be seen rather than focussing on globally triggered issues.

— Ministry of Finance (@FinMinIndia) February 12, 2016
"… It would be a part of prudent investment reaction that the inherent strength of Indian economy is kept in mind by investors, rather than react disproportionately to what the global developments are," Jaitley said.
The minister said that a major sell-off in global markets has created a chain reaction impacting the markets world over including in India.
After Thursday's bloodbath, the Sensex lost further ground on Friday morning but managed to close with a gain of 34.29 points at 22,986.12 after domestic institutional investors pitched in to buy shares in afternoon trade.
The rupee on Thursday ended 45 paise lower at 68.30 against the US dollar but saw some strength coming back on Friday.
"There could be several reasons, which are predominantly outside the country — The uncertainty in the Fed rate or what's happening in Europe or the slowdown anticipated in China. Now, these global factors will remain and will have to be tackled globally by those economies."
"… there need not be any exaggerated panic in India for the reason that India as an economy even in the midst of global slowdown has clearly stood out to maintain a 7.5% plus growth rate," Jaitley said.
Jaitley On Rising NPAs Of Public Sector Banks: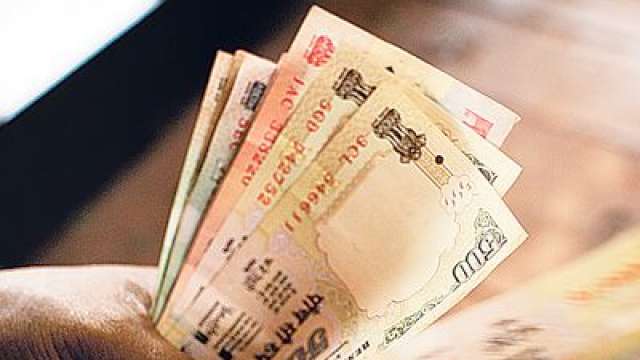 On the mounting non-performing assets (NPAs) of public sector banks, he said the government is considering more steps to empower banks to recover bad loans and the problem will be contained soon.
"The bankruptcy law is under active consideration. The government is also considering some further steps to empower banks to be in a position to recover these monies (non-performing assets). I think it is a problem which will soon come under control," said Jaitley, who will present his second full Budget 2016 on February 29.
Observing that there is a problem of NPAs, Jaitley said, "These are the loans, which have earlier been given by these banks and as a part of the prudent policy it has been considered the balance sheets should be transparent. The banks are going to take all steps possible to recover the loans from debtors." As on September, the gross NPAs of public sector banks have increased to Rs 3.01 lakh crore, as against Rs 2.67 lakh crore in March.
FM: Bad loan are there but banks are equipped to deal with these issues.

— Ministry of Finance (@FinMinIndia) February 12, 2016
"I think it is (NPA) a problem which will soon come under control. In any case, the volume and extent of the problem should not be exaggerated so as to lead to any panic," he said.
On fund requirement of the banks, he said the government will provide the required capital as they have an important role to play in supporting the Indian economy and their support is also required for further growth.
Last year, the government had announced a revamp plan 'Indradhanush' to infuse Rs 70,000 crore in state-owned banks over four years, while they will have to raise a further Rs 1.1 lakh crore from the markets to meet their capital requirements in line with global risk norms Basel III. As per the blueprint, public sector unit (PSU) banks will get Rs 25,000 crore this fiscal and also in the next fiscal. Besides, Rs 10,000 crore each would be infused in 2017-18 and 2018-19.
Of the Rs 25,000 crore earmarked for 2015-16, the government has pumped in about Rs 20,088 crore in 13 public sector banks so far.
Jaitley On India's GDP: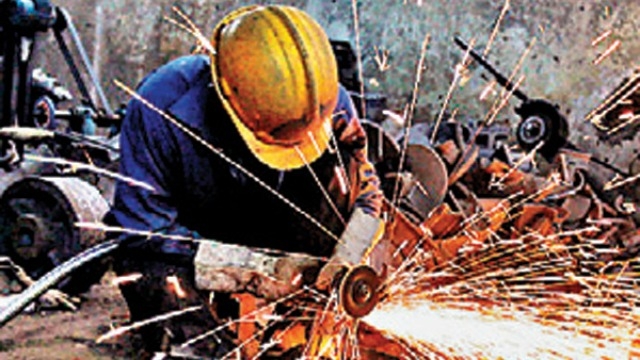 On further push for Gross Domestic Product (GDP) growth, Jaitley said the government is formulating policies and "is conscious of the areas of support which are required to be given to the economy and fully committed to providing those support."
Amid global slowdown, Jaitley said, services and manufacturing sectors are both recovering and hopefully would improve further on account of monsoon and generate further demand.